Accomodation
Austria Trend Hotel beim Theresianum
(3 stars)
Favoritenstrasse 52
1040 Vienna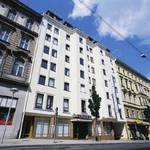 The Hotel Theresianum is located close to the Belvedere Castle. This cosy hotel with a Viennese athmosphere is the ideal place to be when you stay in the city. Start the day with our ample buffet breakfast. Prepare yourself for another day of action. Take your afternoon tea or coffee and a delicious piece of pastry in our large and quiet garden and get ready for your sightseeing tour through the historical imperial city centre. Our garden waits for you to relax and enjoy yourself after a busy day out. Your car is safe in our garage.
Hotel Clima Cityhotel
(3 stars)
Theresianumgasse 21a
1040 Vienna
...relax in the center of Vienna...
with only 37 rooms our hotel p! rovides a familiar atmosphere..
Enjoy the quiet and fantastic location sourrounded by embassies,
the modern lobby-lounge with hotelbar and our new renovated
Rooms. WIRELESS LAN and PREMIERE-TV are FREE FOR OUR GUESTS.
Austria Classic TOP Hotel Papageno (3 stars)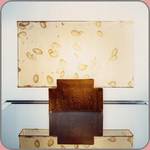 Wiedner Hauptstrasse 23-25
1040 Vienna
The hotel derives its name from one of the main characters in Mozart´s opera "The Magic Flute". This opera had its premier in 1791 at the "Freihaus-Theater auf der Wieden", which was just next door to the hotel but no longer exists. Hotel Papageno first opened in 1920. Managing this property since 1985, we have tried to conserve its unique flair of the late Art Deco period while offering all modern comforts today.
Best Western Premier Hotel Kaiserhof Wien (4 stars)
Frankenberggasse 10
1040 Vienna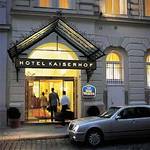 Rich in tradition and recently renovated, this first-class hotel represents a tasteful and charming blend of turn of the century architecture and all the modern conveniences. Located between Wiedner Hauptstraße and Karlskirche in a central yet very quiet small street. It is only a short walk to the State Opera, the magnificent Ringstrasse and the fascinating Kärtnerstrasse. Leave your car in the hotel garage (please reserve in advance). An exquisite breakfast buffet with sparkling wine awaits the guests in the morning. The hotel bar invites you to enjoy a cocktail, a light wine or a tasty snack and read about world events in international newspapers.; receive your personal e-mail in the internet corner. Would you like to relax in the newly opened health centre with fitness, sauna & steam-bath?


Comming to Vienna and Local Transportation
Arrival by plane
Vienna International Airport

Vienna's Airport (VIE) is located southeast of the city and is served by all major airlines. On the airport's web site you find flight information, an airport map, as well as information of transportation into the city center.

Airport Bratislava (Slovakia)

The airport of Bratislava in Slovakia is within 1-2 hour's distance to Vienna and might thus be an alternative for arrival. Both busses and trains connect Bratislava and Vienna.

Bus connections to Vienna:

* ÖBB Bus: Bratislava Airport - Vienna Südtiroler Platz .

* SkyShuttle: can only be booked together with a flight from skyeurope.com

* Airport Services Slovakia: phone: +43 1 7007 35003, e-mail: office@airportservices-bts.com
Arrival by train
For train connections to Vienna, consult the timetable of the federal railway company (ÖBB). There are direct services to many central European cities.
From Vienna Airport to our Department
The Vienna's Airport (VIE) is located some 15 km (south)east of Vienna. The simplest, but most expensive variant for getting to the conference hotel is taking a taxi. This will probably cost around EUR 30 or more.
CAT is a new train service linking the airport to "Wien Mitte", where you can change to U4, continue to "Karlsplatz" to the conference venue. The unique feature of this service is that you can check in at "Wien Mitte" for certain flights when departing from Vienna. Cost is EUR 9 for single and EUR 16 for a return trip. Note that tickets for underground and bus are not included in this price.
Vienna Airport Lines offers buses to Schwedenplatz (connection to U1 and U4), Westbahnhof (westbound train station, connection to U3), and Südbahnhof (southbound train station). Find here the timetable and more information in German. Ticket is EUR 6 (single) or EUR 11 (return). Underground tickets have to be bought extra. If you end up at Südbahnhof, the easiest connection is going to "Südtirolerplatz" by tram 18 (direction "Burggasse-Stadthalle") and change to U1 (direction "Kagran") and deboard at "Karlsplatz") there.
The cheapest variant is going by Schnellbahn S7 (train) - it costs EUR 3 one-way (including underground and bus in Vienna). Be sure to buy "2 zones" from the vending machine. If you buy a separate ticket for Vienna, you need only "1 zone" (EUR 1.50). Have a look at the timetable and more information in German.
Some companies like C&K offer taxis, limos or shuttles for a flat rate starting from EUR 25.
From Railway Stations to our Department
By train you will arrive either at Westbahnhof (westbound station; coming from Germany and Switzerland, but also trains from Hungary often stop there) or at Südbahnhof (southbound station; coming from Italy, Slovenia, Slovakia, Czech Republic, also some trains from Hungary).
From Westbahnhof - take underground U3 to "Stephansplatz" (direction "Simmering") and then the U1 to "Karlsplatz". Of course, taxis are also available (probably costs around EUR 10-15).
From Südbahnhof the best is taking tram 18 (direction "Burggasse-Stadthalle") to "Südtirlolerplatz" and then change to the U1 to "Karlsplatz" (direction "Kagran"). An alternative would be to walk (some 10 minutes) to U1, take U1 (direction "Kagran") and deboard at "Karlsplatz". Of course taxis are available also from Südbahnhof (will cost some EUR 5-10).
Local Transportation in Vienna
Public transport is very efficient and has a searchable timetable (you can search for a connection between stops, addresses, and even landmarks - the latter unfortunately only in German). Be sure to enter "Wien" as Town, "Vienna" will give strange results (see sample search).
The department, at TU Vienna, is served by a bus line 4A, by tram lines J, 62 and 65 and by the underground system U1, U2 and U4 which run clockwise and counterclockwise, respectively, on the same route.
When arriving by the underground system at "Karlsplatz" take the exit "Resselpark" and cross the park – the University is opposite the exit of the underground system (there are flagpoles in front of the building).
When arriving with the tram lines 62 or 65 at "Resselgasse" walk to "Resselpark". Karlsplatz 13 is to right hand.
When arriving with the tram line J at "Bösendorfer Strasse" or the bus line 4A at "Karlsplatz" cross the "Lothringerstrasse" and the "Resselpark" - the University is opposite the exit of the underground system.
Tickets are available from vending machines in underground stations, in the buses and trams. A one-way ticket (from somewhere in Vienna to anywhere else in Vienna on a direct route) is EUR 1.50. Alternatively, there is a 24h ticket for EUR 5.00 and a 72h ticket for EUR 12.00. More information on the VOR and Wiener Linien (see "Tourist Information") webpages.